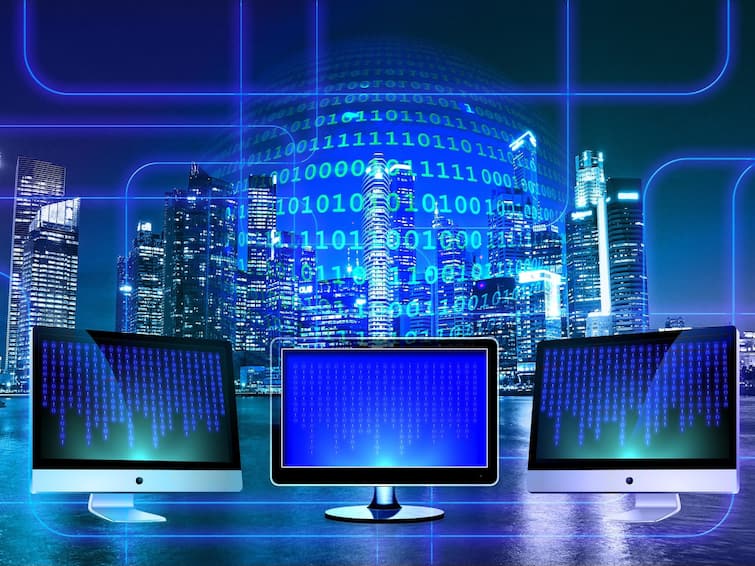 News Main Body Content
The internet is changing, and changing fast.  You may have come across the term web 3.0 and not given it a second thought.  Oh it's just the new internet and it'll be great.  Well, it will be great and not just because technology is exponentially advancing to make your life easier. The idea behind Web 3.0 is in fact to move power away from the few massive companies that control.
Web3 has been hailed as the future of the Internet. In Web 1, or Web 1.0, online content was limited to a few companies who owned it, resulting in a read-only Internet. In Web 2, or Web 2.0, companies allowed users to share their own content and to communicate within themselves, which created a read-write platform. Web3 or Web 3.0 is a modern version of the Internet that allows users to read and write their own content. In this case, the Internet is decentralized, rather than monopolised by a few companies. 
The term "Web3" was first coined by Ethereum co-founder Gavin Wood just after the Ethereum network was launched in 2014, to offer early users a way to use the Internet without having to rely too much on a select few companies — a similar concept upon which cryptocurrencies are based on.
Web3 uses blockchains and token-based economics (cryptocurrencies and NFTs) to offer a truly decentralised form of Internet to users. A blockchain is a digital ledger that is operated by hundreds of users around the world to keep track of data (or "blocks") to offer transparency and decentralisation. Web3 also allows users to monetise their content, helping the overall Internet switch over from a monopolistic entity to a for-all platform.
100 Web3 startups you should be aware of
Known entrepreneur, author, as well as a popular Web3 advocate, Misha da Vinci took to Twitter to share that while Web3 will "soon disrupt" the Internet, transforming how the world works almost entirely, 99 percent of users are still unaware of it all.
So, she shared a list of 100 Web3 startups that everyone needs to know about. Take a look:
First, a look at Web3 blockchains:
Aptos: Described by Da Vinci as a safe and scalable layer-1 blockchain. For those unaware, a blockchain is a digital ledger that is operated by hundreds of users around the world to keep track of data (or "blocks") to offer transparency and decentralisation. A layer-1 blockchain is the main blockchain network that is in charge of all on-chain transactions.
Avalanche: The fastest smart contracts platform.
Celo: A platform that makes financial tools accessible to the world.
DeSo: A blockchain designed specifically for social media.
Dfinity: A global computer hosting open Internet services.
Ethereum: A community-run technology powering thousands of decentralised apps.
Iron Fish: A blockchain focussed on privacy and accessibility.
Linera: A platform working on transparency/empowerment of Web3 as well as speed/stability of Web2.
Mina Protocol: Offers access and privacy for Web3 with zero knowledge tech.
NEAR Protocol: Offers high-speed, low-fees layer-1 blockchain.
Optimism: Offers low-cost, lightning-fast layer-2 blockchain. Layer 2, as the name suggests, is built on top of an existing blockchain system and is tasked with solving blockchain speeds and scaling issues.
Polkadot: A platform that facilitates interoperability between independent blockchains.
Polygon: A sustainable, global layer-2 blockchain on Ethereum.
Solana: A fast, composable, and global layer-1 blockchain.
Sui: A layer-1 blockchain for the next billion users.
Now, take a look at artist and creator platforms:
Arpeggi Labs: Suitable for next-gen music creation.
Audius: A fully decentralised music platform.
Bonfire: Offers powerful community engagement tools.
Coinvise: Offer no-code tools for tokens and NFTs
CurateDAO: It's like Pinterest on blockchain, but you earn money.
DAODAO: A Web3 platform for creators and communities to quickly fund projects.
Forefront: A launchpad for tokenised communities.
Mirror: The home for Web3 publishing.
OurSong: A social platform where everyone is a creator.
Rally: A platform where creators and communities can build digital economies.
Sound: A music platform for audience and artists.
Now, a look at communities and groups:
BFF: A platform that looks to bring women, non-binary users, and others into Web3.
Fingerprints: A platform that champions blockchain art.
Friends with Benefits: A platform that shapes Web3 culture.
PleasrDAO: A platform that collects digital art to support ideas and movements.
Surge: A platform that looks to educate and secure women's place in Web3.
UnicornDAO: A platform that empowers women and NFT creators.
World of Women: A platform that celebrates art, representation, and inclusivity.
VeeFriends: Offers meaningful IP and an extraordinary community.
Now, take a look at DeFi protocols:
Decentralised Finance, or DeFi protocols, are described as a financial system that removes intermediaries from financial transactions and is completely based on blockchain technology.
Aave: An open-source, non-custodial liquidity protocol.
Eco: A crypto payment app suitable for daily-use transactions.
Goldfinch: A decentralised credit protocol that allows anyone to be a lender, not just banks.
Jambo: A platform that is empowering the next generation of Africans via Web3.
Maker DAO: The builders of the Dai digital currency, which can be used by anyone, anywhere, anytime.
TrustToken: A platform that aims to open access to financial opportunities and global trade.
A look at entertainment and media platforms:
Adim: A platform that allows storytellers and fans to create a new generation of stories.
Decentralized Pictures: A Web3 platforms for independent films.
Invisible Universe: The original character IP for Web3.
NFT Studios: A Web3-based film company.
Mad Realities: A TV platform created/cast by viewers.
Pixel Vault: A platform that elevates crypto assets across a variety of media.
The Visible Project: A film3 studio by acclaimed director Spike Lee.
Virtually Human Studio: A platform that explores the scope of entertainment.
Now, let's take a look at exchanges:
Bitso: A platform that lets you buy, sell, and trade cryptocurrencies instantly.
Bundle: A social payments app for cash or crypto.
CoinSwitch Kuber: An exchange that simplifies crypto for India
dYdX: An open platform for advanced crypto products.
FTX: A digital asset exchange built for everyone.
Hashflow: A decentralized exchange [DEX] for interoperability.
Uniswap: DEX for users anywhere to trade crypto without an intermediary.
Now, a look at Web3 marketplaces:
Formfunction : A Solana marketplace for independent artists/creators.
Foundation: An NFT marketplace/Web3 operating system.
Fractal: A gaming marketplace on Solana.
LooksRare: An NFT marketplace that offers rewards.
Magic Eden: A decentralised NFT marketplace built on Solana.
OpenSea: The largest NFT marketplace.
Rarible: A decentralised, community-centric, multichain NFT marketplace.
Zora: An open protocol that helps buy, sell, and curate NFTs on Ethereum.
Now, take a look at metaverse and gaming platforms:
AI Arena: Offers NFTs powered by Neural Networks.
Battlebound: Where world-class gameplay meets play-to-earn.
Cryptoys: A platform where toys, gaming, and entertainment collide
Decentraland: Built, governed, and owned by its users.
Everyrealm: A platform that builds for the metaverse generation.
Forte: Offers economic tech for games.
Improbable: Connect, play, create, and build across interconnected virtual worlds.
LootRush: Offers a safe and friendly way to play crypto games.
Mythical Games: A next-generation game technology studio.
Oncyber: Offers a world-building engine for Web3.
Sky Mavis: A platform that builds games with player-owned economies.
Sorare: A global fantasy football game where players can buy, trade, and play with official digital cards.
Yield Guild Games: A play-to-earn guild bringing players together via NFT games.
A look at NFT brands: 
Autograph: An NFT platform for iconic brands in sports and culture, helps create unique digital collections.
Dapper Labs: Creators of sports-based NFT collections such as NBA Top Shot, LaLigaOnFlow, and more.
Truth Labs: Creators of collections such as goblintown.wtf and The 187.
Proof: Creators of the Moonbirds collection.
Yuga Labs: Owners of Bored Ape Yacht Club, CryptoPunks, and OthersideMeta collections.
Lastly, take a look at Web3 ecosystem and infrastructure platforms:
Arweave Team: Offers a permanent information storage network.
Aztec: A programmable privacy layer for Web3.
Bitski: An NFT wallet designed for everyone.
Burrata: A software provider/developer that bridges Web2 to Web3.
Disco: A platform that helps you reflect your data to the world however you choose.
Dynamic: A beautiful, smart, and dynamic wallet login flow that just works.
Filecoin: An open-source cloud storage marketplace, protocol.
Forta: A real-time detection network for security and operational monitoring of blockchain activity.
Gitcoin: A platform where the world's leading web3 projects are born, validated, and funded.
Helium: Offers a decentralised wireless infrastructure.
Kosen Labs: A platform that looks at solving problems at the intersection of artificial intelligence (AI) and Web3.
Ledger: Your secure gateway to the Web3 world.
Nansen: Offers real-time crypto and NFT insights.
Nym: The next generation of privacy infrastructure.
Phantom: A friendly Solana wallet built for DeFi & NFTs.
Spruce: Helps your keys, and your data.
Worldcoin: A privacy-preserving proof-of-personhood protocol.
XMTP: An open protocol for secure web3 messaging.
View the source here