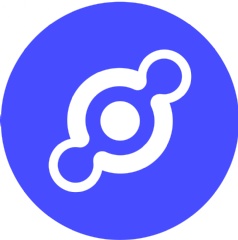 Wireless coverage will become ubiquitous thanks to helium technology. Connected globalization accelerates the spread of knowledge, improves resource management, and adds new layers of accountability. 
In this move, the Helium Network supports its goal of creating a massive, low-cost decentralized connectivity layer for IoT, 5G, and other protocols.
Before 2019, the Network ran on its own blockchain which was built from the ground up. Moving to the Solana blockchain allows the Network to scale in order to meet the current and future demands of network builders and users.
The rewards pool for Hotspot owners across 5G and IoT networks will increase by 2 million HNT annually, providing more rewards for Hotspot owners
The Helium Foundation today announced it will migrate its own purpose-built Layer 1 blockchain to the Solana blockchain to interconnect the worlds largest decentralized wireless network with the fastest growing ecosystem in crypto. The move will enable Heliums core developers to leverage Solanas established blockchain and allow HNT to be more compatible with other innovative projects and crypto applications in DeFi, NFT, and other consumer web3 applications yet to come.
Todays expansion was made possible through a majority vote of 81.41% from the community by way of a Helium Improvement Proposal (HIP 70) aimed at evolving the design of the Helium Network to meet the demands of current and future users, while staying true to its original mission.
The migration to Solana is the latest move to accelerate network growth and improve ease of use for customers building on Helium, and follows the launch of the Network of Networks earlier this summer, which offers support for an unlimited number of wireless protocols. For Helium, the move to Solana furthers the ecosystems mission of delivering secure, ubiquitous, and affordable connectivity through an innovative incentive model, and integrates naturally with Solanas already growing ecosystem of consumer-based applications like Serum, Raydium, Metaplex, Phantom, Orca, Audius, and more. The Helium Foundation is collaborating with the Solana Foundation to ensure a seamless and efficient migration to Solana.
Scott Sigel, COO of the Helium Foundation says, We have an ambitious mission of deploying and managing wireless networks at scale and moving to Solana allows us to do that. Solana has a proven track record powering some of the worlds most important decentralized initiatives and they were an obvious choice for us to partner with. Moving to the Solana blockchain allows us to focus our efforts on scaling the network as opposed to managing the blockchain itself.
Anatoly Yakovenko, CEO of Solana Labs and co-founder of Solana says, Solana and its primary differentiators of scalability, low cost, and energy efficiency are an ideal foundation for Helium to realize its ambitious mission. The Helium communitys vote to migrate to the Solana network is a tremendous endorsement of Solana as the foundation for the next stage of growth for the Helium ecosystem.
Better Network, More Rewards, More Mining
Core developers chose Solana after analyzing multiple blockchains over the last several months and the move will allow the core team to shift focus from maintaining its own blockchain, to instead focus on supporting the growth of additional networks and building innovative wireless applications.
Through this migration, users of the network will gain better access in the form of hardware and software wallets, DeFi, NFT marketplaces, and composability with other applications in the Solana ecosystem. Whats more, Hotspot owners will see more consistent Proof-of-Coverage activity with beaconing and witnessing occurring every hour. In addition, 2 million HNT return to the rewards pool annually, benefiting Hotspot owners across IoT and 5G networks.
Beyond that, data transfer for devices is faster, more reliable, and more scalable and HNT will become natively compatible with other innovative projects within the Solana ecosystem, driving more utility to HNT, MOBILE, and IOT token holders.
The migration does not impact HNT, MOBILE and IOT, which will continue to be the tokens in the Helium ecosystem. Once the migration is complete, a new version of the Helium Wallet App will be made available. Additionally, the Helium L1 blockchain history will remain public. Users will be able to access the new application by updating their current wallet app. HNT holders will also be able to use other wallets within the Solana ecosystem, such as Phantom or Solflare.
This move comes at a key time as the deployment of Helium 5G rapidly expands across the U.S. and more than 945,000+ IoT Hotspots are live globally. At the same time, demand for an alternative to traditional cellular is heating up and Helium is taking the next steps to integrate faster blockchains with lower transaction costs. Heliums move to the Solana blockchain is currently scheduled to take effect in Q4 of 2022.
About The Helium Foundation:
The Helium Foundation (formerly the Decentralized Wireless Alliance) is a 501(c)(6) global not-for-profit dedicated to the proliferation of a secure, cost-effective Internet. As the governing body behind the Helium Network, the worlds first decentralized wireless network, the Helium Foundation exists to benefit the wireless industry and its stakeholders as a steward of ecosystem development, network governance, and public education. For more information, please visit helium.foundation
About Solana
Solana is a blockchain built for mass adoption. Its a high performance network that is utilized for a range of use cases, including finance, NFTs, payments, and gaming. Solana operates as a single global state machine, and is open, interoperable and decentralized. For more information, please visit https://solana.com.
About The Solana Foundation
The Solana Foundation is a non-profit foundation based in Zug, Switzerland, dedicated to the decentralization, adoption and security of the Solana ecosystem. For more information, please visit https://solana.org/.
This news content may be integrated into any legitimate news gathering and publishing effort. Linking is permitted.
News Release Distribution and Press Release Distribution Services Provided by WebWire.
Via this site